OZONO &
AGRICULTURE
R&D&Innovation
OZONO +
OXYGEN
PERFECT
BALANCE
OZONE
SYSTEMS
Plants with vigor, fruit set and endurance
with fruits with quantity and quality
OZONO
Ozone Generator System for Agriculture
Specialists in OZONE Generating Systems  for AGRICULTURE and irrigation water.
Oxygen to boost cultivation and regenerate agricultural soils.
We would like to introduce you to part of our team
Ozone, a necessary tool for agriculture
The field and Bio333Ozon are being protagonists of a histroical event: Agriculture 4.0. The changes caused by new technologies, such as OZONE, reaches all the links of agricultural production, identified by the convergence of digital, physical and biological technologies.
VIDEOBLOG
GET TO KNOW US BETTER
Ozone Generator Systems for Agriculture.
Visit VIDEO EXPERIENCES and get a bird's eye view of our facilities, our ozone machines, farmers' experience, etc…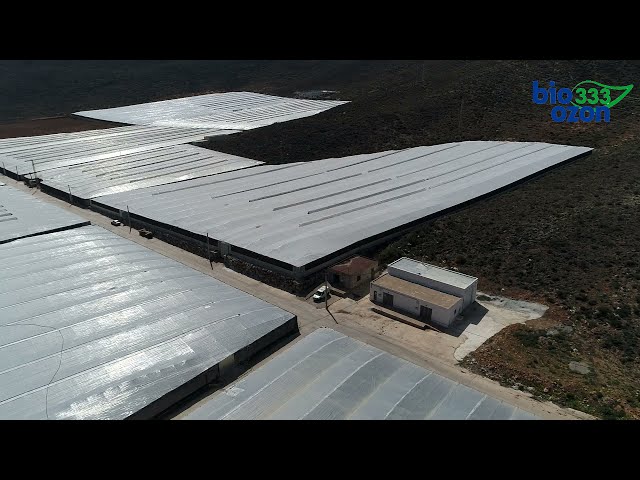 FACEBOOK
Follow us day by day!
Check out information related to ozone and agriculture, ozone machine installations, improvements for your crop and exclusive offers!
100% EFFECTIVE
OZONE AND OXYGENATION IN AGRICULTURE
BIO 333 OZON
AGRICULTURE &
ECOTECHNOLOGY
DISINFECTION + Ecological + Clean + Economic
More than 30 years of experience in the sector. We believe 100% in ozone and oxygenation of the crop. Quality machines and installations. Advice and service for a suitable application. OTHER APPLICATIONS: Industry | Transport | Commerce | Home…
Machines OZONE Generating Systems for AGRICULTURE